100% of Profits to Charity
Pienza Brick Oven Pizza Café is a social enterprise eatery. Under the leadership of owners Lois & Richard Nicotra, we give 100% of our profits to scholarships and grants for local non-profit groups.
This quick-service restaurant is located in their newest building, Corporate Commons Three, in the Corporate Commons Complex in Staten Island.
"Our favorite town in Italy is Pienza," the Nicotras explained. "It is a Tuscan town and the flavors of its cheese, meat and pizza are worth the trip. We love Staten Island, and we want to bring the tastes we enjoy to our beautiful borough."
Mangia Bene, Fai Bene.
(Eat Good, Do Good)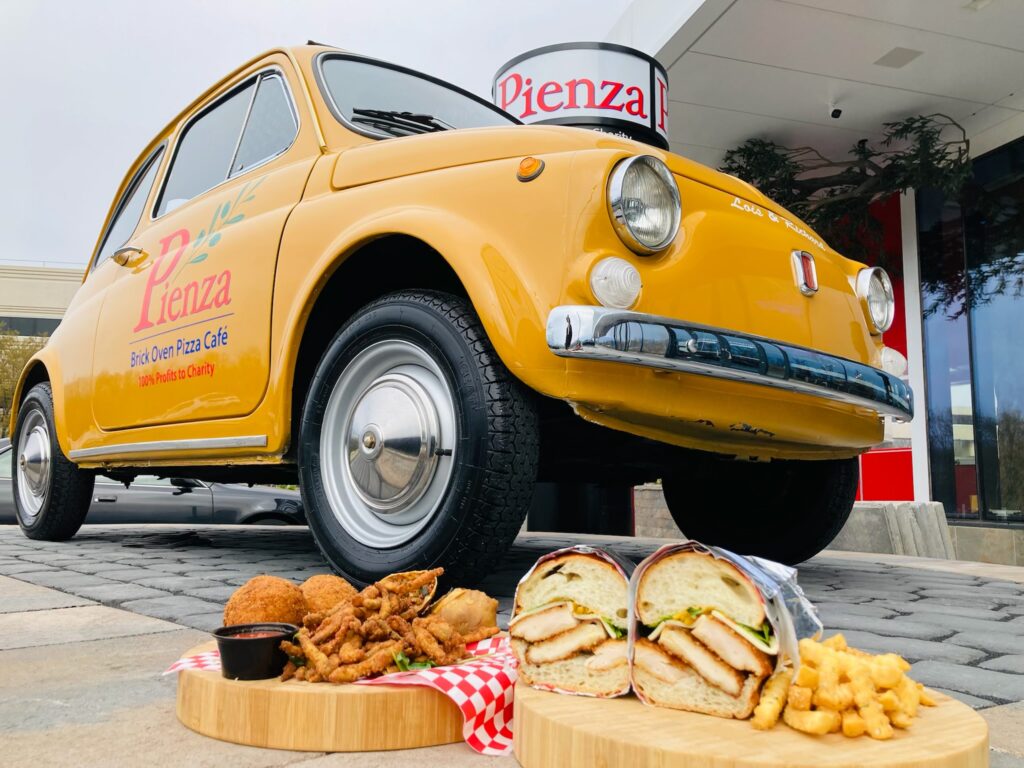 Locally Sourced Fresh Ingredients
Much of our food if grown locally, upstairs on our rooftop organic farm.  Those tomatoes and herbs you're eating, picked fresh this morning!  Our hot fresh pizza pulled from our toasty brick oven brings us all to Pienza Italy.  We brought our favorite tastes of Tuscany right here to our beloved Staten Island. 
No Passport needed!
100% of profits do good things for our Staten Island. 
The money we make sends students to school. 
It plants flowers and cleans streets.  It helps non-profit organizations.  No catches.  You spend it.  They get it. 
Kind of makes the pizza taste even better, right?
Proudly sourcing local produce from our own organic rooftop farm.